This year is a very special year for us here at H&V Insulation Supplies as we look to celebrate our twentieth anniversary. On the 2nd May 2000 the company first opened its doors for business, having been founded by myself, Rob Collins, with assistance from my father-in-law Bernie Alliston. I was joined by Glen Cooper, who had previously worked as a Transport Manager for Nightfreight. At that stage we had big aspirations, a small unit at Stapleford Abbotts and just two delivery vehicles but plenty of industry experience! Prior to forming the business, I had been involved in the insulation business for thirteen years having worked for two of the biggest multinational distributors in the industry across London and the South-East. However, by the age of 28 I had decided that there was a better way of supplying and looking after thermal insulation contractors.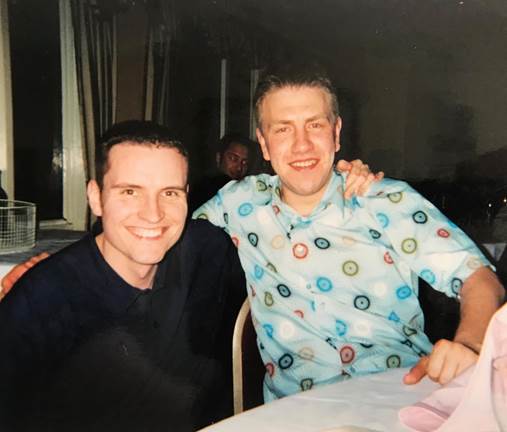 Our very first order and delivery was from Aerostill Insulation, which was led by Brian Frost and his son Chris. Sadly neither are still with us but from there the customer base steadily grew. Early supporters included John Brewster of Allen Environmental, Jim Deacon at CAD Insulation, Ron Dudley of Dudley Insulation, Peter Merrien and Peter Dudley at Greenhall Insulation, Alistair Damant and Chris Radley at Radiant Insulation, Bob and Paul Carter of Terrac Insulation and Mark Bailey at Thermotel although over the years there were to be many, many others.
By 2004 the company had already expanded sufficiently to take-up a second unit at Stapleford Abbotts as well as seeing Red, a company stalwart, join the team. Just two years later, we looked to support a growing national customer base by opening our second branch in Peterborough, led by our National Sales Manager, Gaynor Renouf, with Andy Machin, as well as increasing our fleet to six vehicles.
2009 came and yet another milestone was achieved, as we found ourselves with six delivery vehicles and expanded our warehouse space at Stapleford Abbotts buoyed by a turnover of £3.8m.
By the Summer of 2013 we had opened our third branch in Mansfield, staffed by Ian Page, Ian Wells and Richard Lane with a fleet of ten vehicles in total. However, Romford was still very much the spiritual home of the organisation – and a family affair to boot, with my father Ricky as well as brothers Steve and Andy part of the team over the years. We also welcomed Ray Taylor and Micky Sheldrick into the H&V family. By 2016, we were increasing our head office staffing as well with Abi McClymont and Lisa Sherrin joining us. By the end of 2019, Mark Aspey and Emma Harrison had joined the team, leading an expanded Mansfield site.
Today, the company has a fleet of fifteen vehicles and enjoys annual revenues in excess of £10 million. While a lot has changed since our inception our priority remains the same – delivering the best customer service in the sector.
Over the last two decades, we have had the privilege of working with many outstanding contractors on some truly prestigious projects. These have included:
Buckingham Palace, Kensington Palace and St James's Palace
Queen Elizabeth Olympic Park
London Zoo
All England Tennis Club, Wimbledon
Wembley
BT Tower
Stamford Bridge
Lords Cricket Ground
Harrods, Selfridges and Fortnum and Mason
Sky TV Studios and Elstree Studios
Amazon
Jaguar Land Rover
CERN Research Centre, Zurich
… and the list goes on
We have built partnerships with the industry's premier manufacturers who continue to be instrumental in our success. We are proud to be working with Kingspan, Sager, Paroc, Knauf, Armacell, Kaimann, Rockwool and Bostik-Idenden.
From those humble beginnings in 2000, the business's success has been built on trust, pride, professionalism and a strong commitment to offering outstanding customer service. This has all been achieved through the dedication and hard work of the H&V Insulation team, the support given to us by both our suppliers and the unwavering loyalty of our customers.
We look forward to continued growth to come and working with you all over the next twenty years.